Everybody has a
Beautiful Mind.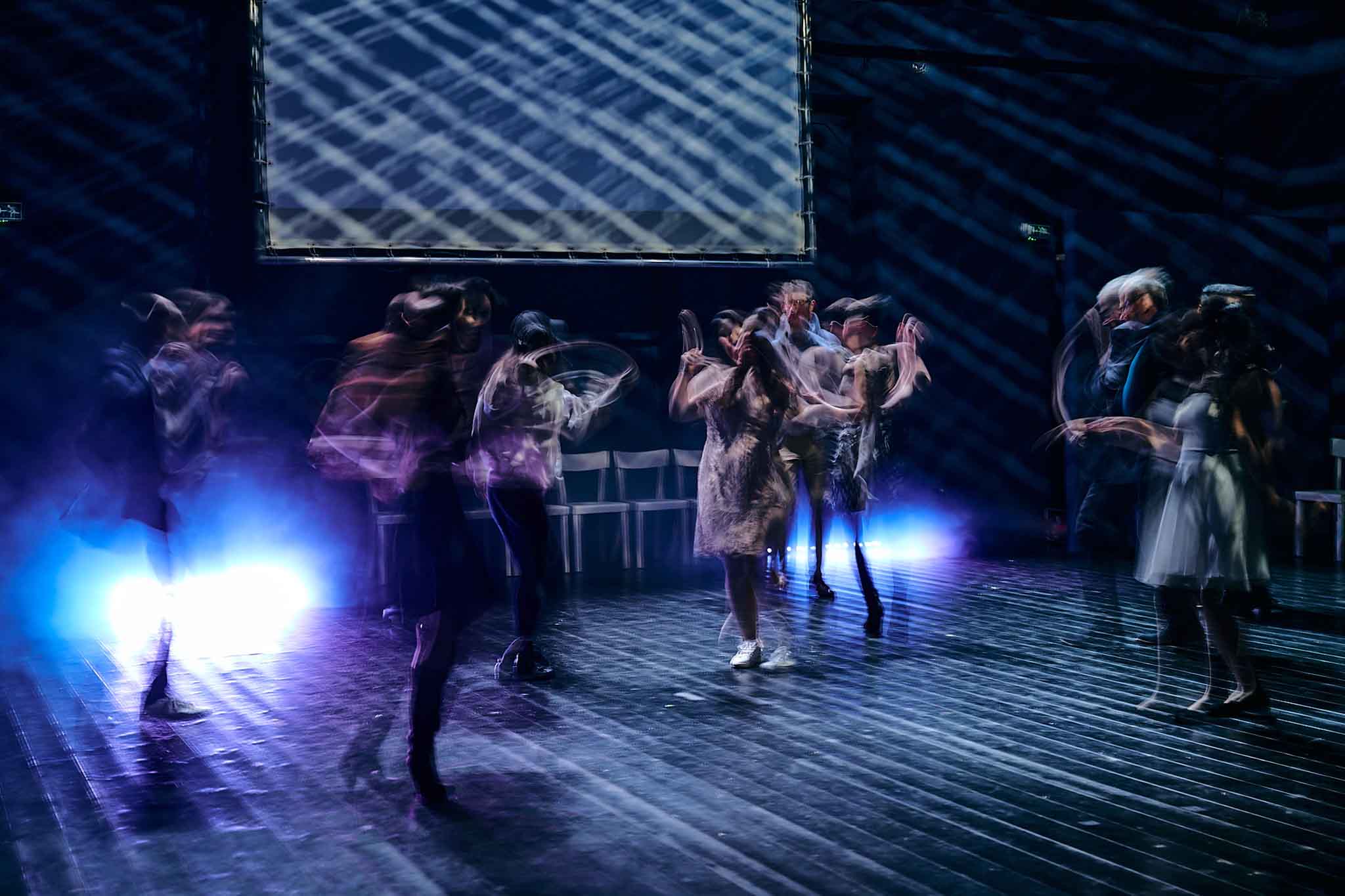 The Beautiful Minds is a theater collective in Bonn. In our projects we focus on participatory and biographical theater work with the so-called "experts of everyday life", here especially on the work with people with international history. The focus is on testing out new aesthetic forms that deal with the dialectic of "staged authenticity".

Game vs. real life; fake vs. reality. Undisguised vs. staged. In a medium in which stage magic and play are inherent as a basic agreement, supposed authenticity and traditional role-playing are juxtaposed. Our participatory theater projects focus on the experiences of the participants and their sustainable (re)integration into society. In particular, we want to develop innovative formats for the role of the audience and help to create a theater for the coming society.



Would you like to be on stage or tell your story in one of our upcoming projects? If you would like to participate, just send us an email with the subject "Join us".
Stefan Herrmann
Theater and Art Direction
Stefan Herrmann is a theatre director and has been developing participatory and biographical theatre projects on socially relevant and explosive topics for more than ten years, always aiming to bring about transformation. For DRUGLAND (2017) he made the audience experience the real conflicts of public space first hand in a theatrical tour with professional actors and "real" drug addicts at the Cologne drug hotspot Neumarkt. In 2017 his production of MICHAEL KOHLHAAS won the Monica Bleibtreu Prize, which is renowned throughout Germany.
Christina Seigert
Dramaturgy and Management
Christina Seigert is a project manager and dramaturg. She has worked for the Jewish Cultural Festival in Krakow, the Federal Association for Persecuted Persons under National Socialism and the inclusive cultural festival Sommerblut. Through this cooperation she was able to gain a lot of experience in the field of intercultural communication. Working together with people from different backgrounds inspires her and helps her to take on new perspectives. She has worked for many years in the organization of domestic and foreign cultural festivals and is a founding member of the collective producing Sibylle.
Silvia Buchenwald
Psychologist, and Art Therapist
Silvana Buchwald is a psychologist and art therapist. She returned to Germany from Spain in 2015 and works here as a supervising psychologist and art therapist for various dance and theatre projects in which, among others, migrant women, female refugees, adolescents and drug addicts have performed. As an art therapist Silvana combines different forms of artistic expression (visual arts, music, literature, dance, theatre, poetry) and aspects of human sciences (psychology, art education, philosophy, sociology) to approach healing and human development through creative expression. Working with the arts has enabled her to find spaces where human encounters are at the forefront. She is a founding member of the collective producing Sibylle and IBARTE – art therapy association.
Jan Patrick Brandt
Stage and Costume Design
Jan Patrik Brandt graduated as a scene painter at the Bühnen Köln from 2002-2005 and worked from 2005-2007 at the Bühnen Köln as a scene painter and sculptor. This was followed by studies in stage design at the Art Academy in Düsseldorf with Prof. Johannes Schütz until 2013. 2013-2015 he was assistant set designer at the Dortmund theatre. Jan P. Brandt has been working as a freelance set and costume designer since 2016, in collaboration with directors Kay Voges, Martin Schulze, Stefan Herrmann, Mariln de Haan and Sandra Reitmayer, among others.